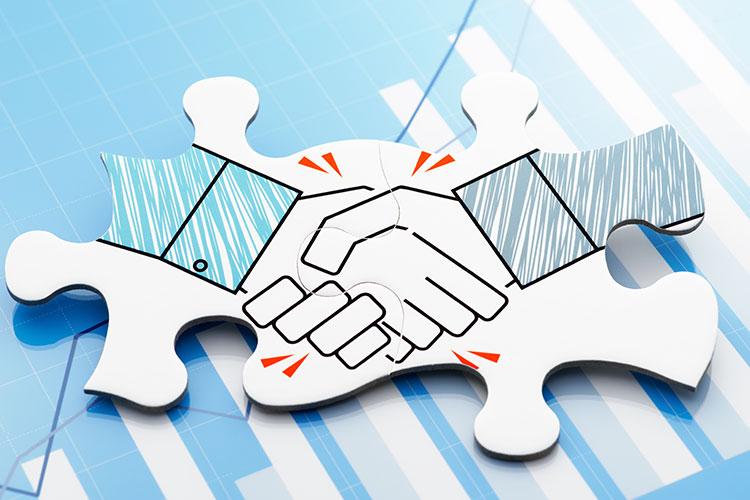 When an OEM is sourcing a metal stamping supplier, recognizing the quality vendor's traits is critical. The following are several that can help you find that type of company.
Being a Partner Not just a Supplier
The difference between a supplier and a partner is the way the relationship is approached. A supplier meets all the requirements for the project, but a partner offers more. The "more" could be other services or the ability to meet tight deadlines. As a partner, the supplier is working to provide the best service to help the OEM succeed.
Can-Do Attitude
As the maxim goes, "attitude is everything." A partner supplier will do what it takes to help a customer through an emergency or provide advice to help lower costs or production times. It's that attitude that builds mutually-beneficial and long-term relationships.
Tooling Provider
Metal stamping suppliers with in-house tooling design and production capabilities provide superior control over quality and delivery. As a partner supplier, they meet specifications, deadlines, and quality seamlessly.
Support Services
Ancillary services provided by a partner supplier can speed up the entire process, resulting in a quicker beginning to end process for your product. From welding to e-coating to assembly, the more finished you receive your part, the better your bottom line.
Quality Control
When choosing a partner supplier, the quality of the parts is critical to meeting expectations and performance standards consistently. Find out if they have a quality control program in place, how they monitor processes, their PPM rating, and on-time delivery percentage. These factors will tell you if they deserve your trust as a dependable vendor that delivers.
Since 1948, Bopp Busch has been committed to being a valuable partner supplier for our customers. It is only through this continual advancement that we can offer the best to our customers. We will continue to meet this obligation during the current COVID-19 crisis while supplying quality parts to our customers. To learn more about Bopp Busch and our capabilities, contact us today.