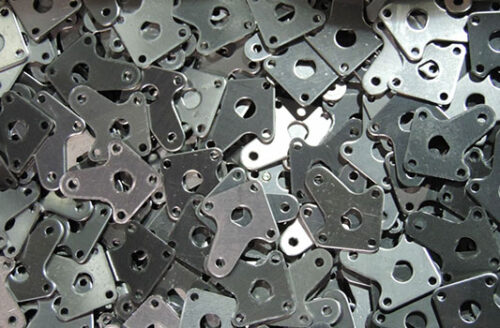 Metal stamping is a critically important industry that influences consumer products, vehicles, and more, utilizes a high level of quality control from start to finish. Any mistake, whether in the design, on the assembly line itself, or even in packaging the metal parts, can have major consequences, both on quality outcomes and potential safety of workers and clients. That's why quality control in the metal stamping industry is both comprehensive and ongoing.
Extensive Prototyping
Even before beginning the metal stamping process, prototypes are thoroughly evaluated using simulation technology to analyze the efficacy of all the parts in tandem. Product engineers can create 3D models of the parts before they are manufactured, allowing time for adjustments to be made to increase reliability and efficiency. This type of pre-planning is a huge asset for creating products that function as desired.
Certified Employees
Metal stamping is only as effective as the designers and workers that create metal stamped products and making sure these employees are knowledgeable and trained can go a long way in creating high-quality products. Journeymen tool and die makers with experience in the field are key to producing efficient metal stamped parts. They will be able to identify potential problems more quickly, rectify concerns swiftly, and keep the equipment and themselves safe throughout the process.
Ongoing Monitoring
Real-time monitoring is one of the best ways to ensure quality control of stamped parts. Continuously adjusting and readjusting equipment and cross-checking to make sure parts are being manufactured as desired helps to prevent manufacturing concerns before they arise. This monitoring is ideally a mixture of both certified employees and statistical process control systems working simultaneously to avoid error.
Packaging/Delivery
The final steps in a metal stamping project, packaging, and delivery, cannot be underestimated in terms of quality control. Depending on the fragility or complexity of a stamped part, specialty packaging may be required to ensure its safe delivery. While simpler parts can be packaged loosely in a box, for instance, other parts must be carefully wrapped to avoid tarnish or tangling with other pieces. The worst-case scenario is a part arriving to a client damaged or in disarray simply because it wasn't packaged properly for delivery. Quality control relies on an intentionally and carefully packaged product delivered to a customer.
At Bopp Busch, we maintain strict quality control procedures for our stamping projects, as proven by our low PPM rate. As a valued supplier partner, we offer support services, such as cathodic epoxy e-coating, toolmaking, general assembly, and design services. To learn more about Bopp Busch and our capabilities, contact us today.