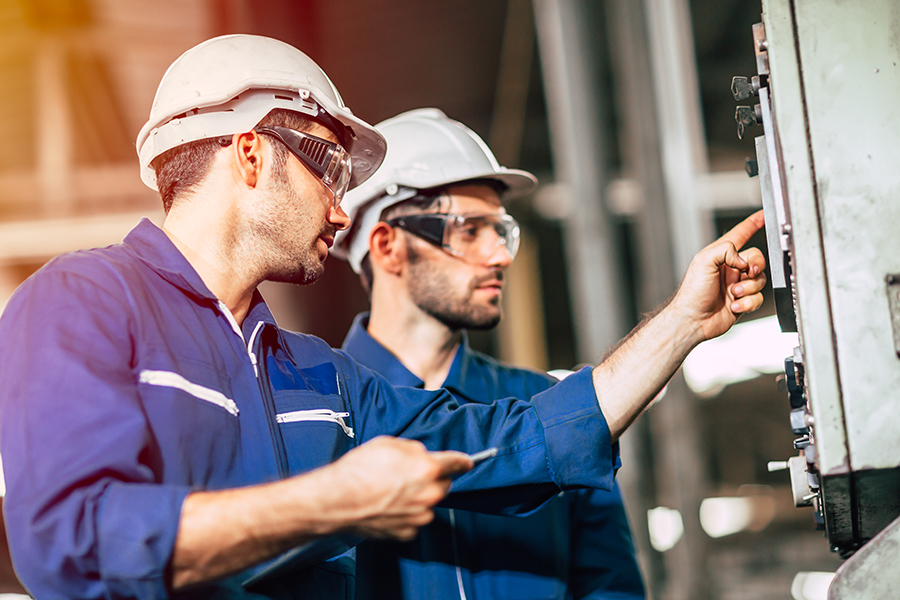 Metal stamping, and tool and die making, is a very precise process that requires careful observation and technique to avoid injury. With 4.5 million reported injuries in the metal stamping industry, safety is not only a priority, but a prerequisite to providing high-quality outcomes. Utilizing proper safety equipment and protocols benefits not only your employees, but your overall work environment and quality of stamped parts. Here are a few safety concerns to take heed of:
Proper PPE
Utilizing proper personal protective equipment (PPE) can go a long way in preventing injury in the workplace. Sheet metal can sometimes have rough or uneven edges that can puncture skin without proper gloves. Additionally, it's very common for metal particles or fragments to fly into the air. Without appropriate safety goggles, these fragments can easily cause eye and vision problems for workers. Providing adequate protection against these hazards, in the form of personal protective equipment, can ensure that any sharp or haywire pieces are not a danger.
Appropriate Clothing
Safety in the metal stamping industry begins with proper attire for the workers. Wearing safeguarded shoes helps to protect against any potential pieces of metal that may be underfoot and covering up exposed skin that is near to dangerous zones (such as on the forearms) can avoid cuts and punctures. These simple clothing choices help to avoid many safety concerns in a hazardous workplace.
Safety Protocols
Safety protocols are in place to ensure that metal stamping processes are performed safely and smoothly. Following these protocols is the best way to prevent workplace injuries. Utilizing these pieces of heavy equipment runs a high risk of crushing workers' hands or arms if protocols are not adhered to. Ensuring that all employees are fully and properly trained on each piece of equipment, and the workplace is regularly analyzed for potential safety enhancements, can help make sure that all workers are aware of how to keep themselves safe around potentially dangerous machinery.
Metal stamping can be a hazardous industry, but it's also an essential industry that creates the vehicles, equipment, and devices that make society run daily. Ensuring that safety is a top priority in the manufacturing industry provides peace of mind that workers avoid injury and industry outcomes remain high.
Bopp Busch is committed to the safety of our workers and to delivering quality stamped parts to the customer's requirements. In addition to our core stamping services, we also offer toolmaking, general assembly, and design services. To learn more about Bopp Busch and our capabilities, contact us today.